Dear Carbohydrate researchers and enthusiasts,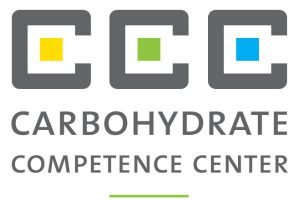 Covid-19 or "The Corona virus" is determining our daily activities to a large extent.
First of all, we wish that you and your loved ones are and stay healthy and if you fall ill, hopefully, there will be a fast and full recovery.
As CCC management, we continue to work from home as was requested by the board of our universities. The physical presence on the campus of students and employees has been minimized or is even entirely prohibited.
All universities participating within CCC stopped physical education activities and part or all research activities. Of course, this significantly affects both our CCC management activities and all research projects currently running within the CCC programs CarboKinetics, CarboBiotics, and CarboBased.
Progress meeting March and CCC Symposium April cancelled
We have canceled the progress meeting of CarboBiotics planned in March, as well as the CCC symposium on April 8 and 9. The next CarboKinetics Programme Cie and Progress Meetings are still scheduled for June 18-19, most likely as a Webex or Microsoft Teams meeting.
Updates for new or already scheduled meetings will be timely communicated to all persons involved, and we may even start to organize virtual meetings.
CCC Symposium November 24, 2020
CCC will organize the next symposium on November 24, 2020 in Odeon (Zwolle). In this meeting, the achievements of the researchers in the CarboKinetics programme, which will end this year, will be presented.
We will limit our communication to the level of "need to know" for the upcoming period.
Of course, we are open to questions, suggestions, and other CCC related issues. We will respond to you as soon as possible. In the near future we will contact researchers currently working on CCC projects to discuss the consequences of the necessary protective measures taken by the government and our employers.
For now,
Keep the virus as far away as possible.
Janneke, Henk, and Gert-Jan