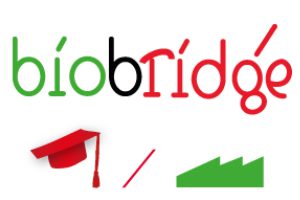 BioBridge acknowledged by Province of Groningen Inspired by the success of the BioBRUG project, CCC and the University of Groningen are launching a new program called BioBridge. This program has been developed alongside the CCC-program CarboBased (see our May Newsletter). BioBRUG is meant for companies in the province of Groningen that wish to realise innovations in the bio-based economy. Companies can participate in BioBridge by means of a subsidy of the Groninger Ondernemersregeling (50%).
To participate in BioBridge, companies can choose for one four types of research:
Business Scope: After a company has formulated an initial innovation idea, a brief project plan or research proposal is drawn up for an Innovation Scan or Feasibility Study. Costs: €850
Innovation Scan: The Business Scope is elaborated and documented. Costs €850
Technical Feasibility Study (light version). €5.650
Technical Feasibility Study (extended version). Costs €8.320
Students
Research will be carried out by students of the Faculty of Science and Engineering of the University of Groningen and – if possible – by students of the Hanze University of Applied Science, Groningen, coached by experienced lecturers and researchers of the University of Groningen. Technical feasibility studies will involve actual technical research, for example lab experiments or scientific literature research. The light version will be carried out by bachelor students, the extended version by master students. In both cases the research period will take six months maximum.
Interested in joining BioBridge? Or do you need more information? Please ask
Gert-Jan Euverink or
Janneke Krooneman.